Hot Lunch, Milkman, etc.
HOT LUNCH (Session 2 Open January 21st - February 1st.)
HOT LUNCH VOLUNTEERS ARE ALWAYS NEEDED. Please consider volunteering to help with Hot Lunches. It's only takes about half an hour, starting at 11:50am. Email brentwoodhotlunch@gmail.com or sign up on the Munch-A-Lunch website under volunteers.
If you have any questions or concerns please email brentwoodhotlunch@gmail.com. Thank you!
Brentwood Elementary Home and School Association(BEHSA), in conjuction with Brentwood Elementary School Council (BESC) is excited to continue on-line ordering for our Hot Lunch Program for the 2018-19 school year.  Parents will be able to place Hot Lunch orders at munchalunch.com 
VOLUNTEERS(Always appreciate the help) - please contact us via email!
You can pay by credit card on-line. We will NOT accept personal cheques or cash as payment.  On-line payment must be received before the deadline in order for your child's Hot Lunch order to be placed. 
**This year, Munchalunch has changed their payment processing and PayPal will no longer be used.**
If you do not have access to the internet, please feel free to use the parent computer located in the school office.  If you need assistance with ordering, please contact a Hot Lunch representative at brentwoodhotlunch@gmail.com  and we will try to respond within a few days.  No paper order forms will be accepted.
Munch a Lunch SESSION 2 ordering will be open on Monday, January 21st. We will close session #2 on Friday, February 1st.  Orders MUST be paid for before logging out, or orders will be cancelled.
IF YOUR CHILD IS ILL OR AWAY ON HOT LUNCH DAY, YOU MAY PICK UP THEIR LUNCHES OR MAKE ARRANGEMENTS FOR SOMEONE/SIBLING TO PICK UP THEIR LUNCH BETWEEN 11:50-12:30 ONLY. WE CANNOT KEEP THE FOOD FOR THEM. There are NO REFUNDS for hot lunch if your child is away or ill.
Brentwood Elementary School Council offers a hot lunch program once per month throughout the school year. 
Session 1
Oct 12 - Panago
Nov 2 - Wild Wings
Dec 7 - Papa Johns
Jan 11 - Boston Pizza
Feb 1 - Panago
Session 2
Mar 1 - Wild Wings
Apr 5 - Papa Johns
May 3 - Chopped Leaf
June 7 - Panago 
Ordering is done online
How to Login / Register:
Go to brentwoodelementary.ca and click on the Parents drop down Menu, than select Hot Lunch.
Click the "New Users Click Here" button. This is the link for MunchaLunch website.
The system will guide you through to set up an account.
Any time after that, just click the "Login" button to access your account.
The Milkman
Milk tickets are available through BESC/BEHSA as a convenient option for purchasing milk rather than sending money with your child to school.  Tickets are sold as a package of 18 tickets for $15.00  Fill out the form attached and attach cash, and return the form to the school.  Tickets will be processed within a week and will be sent home with your child.  The office will NOT accept money on a daily basis to purchase milk - only tickets will be accepted. Please note that tickets purchased this school year will NOT carry over into the next year. Since delivery day for milk is Tuesdays and demand for milk varies, BESC cannot guarantee that milk will always be available on Mondays.   *Please be advised that BESC is not responsible for lost or stolen tickets*
Milk Tickets 2018/19 Order Form
Contact: besc.info@gmail.com
Positive Behaviour Supports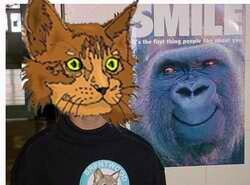 A school-wide approach to positive behaviour supports effectively promotes a safe, orderly and predictable envionmnet for learning and teaching. It creates a positive school culture that students, staff and parents perceive as safe and caring.(Supporting Positive Behaviour in Alberta Schools, p.2, 2008)
At Brentwood School, we have four behavioural expectations for staff and students which include:
Be safe;
Be kind;
Be respectful;
Be responsible.
Positive and proactive techniques are promoted which may include the following:
A focus on Character Education that is school-wide.
Staff works to create a safe and caring environment with the classrooms, the school and the schoolyard.
Positive recognition is provided to students informally with positive staff-student interaction on a daily basis.
Students receive positive referrals and prizes are awarded daily and monthly for exemplary behaviour.
Special activities, celebrations and assemblies are scheduled which reward good work and appropriate behaviours.
Fine arts, sports and other extra-curricular activities help to create a positive environment.
Rules and consequences within the school are clear, consisitent and fair.
Pro-social skills are targeted as one of the school goals and stragegies are developed which teach students appropriate behaviours.
DARE program is offered to Grade 6 classes to encourage students to make good choices.
Appropriate behaviour plans are developed to meet individual needs and promote student success.
Counseling support is provided within the school from a qualified counselor.
Brentwood Discipline Plan
The Discipline Plan is intended to keep children safe and to provide all students with a good learning environment. Key aspects of the plan include the following:
Consequences - negative or positive - are designed to change behaviours.
Consequences for inappropriate behaviours are based on logical consequences wherever possible.
The Discipline Plan deals with student behaviour during all aspects of the school day including riding the bus, playing at recess or learning in class.
We encourate students to make good choices; they are responsible for their own behaviour and will be held accountable.
When assigning consequences the following factors are considered:
The age of student;
The understanding the child has as to whether the behaviour was appropriate or not;
The emotional state of the child and if willful intent was present or not;
The specifics of the situation which may include special circumstances;
The frequency of the inappropriate behaviours.
 A student who has a minor infraction will  usually serve a recess detention and complete a reflection paper.
Other consequences may include restitution, phone calls/notes home, lunch detentions or meeting with the administrators, teachers and parents.
A very serious consequence for inappropriate behaviour is a half-day or full-day in-school suspension.
An in-school suspension may be assigned if the child accumulates 4 - 7 infractions depending upon the severity of each one.
Parents will be kept informed if their child misbehaves at school. A warning letter will be provided to the student and parents prior to receiving an in-school suspension.
The administration may amend these procedures depending upon individual circumstances.
All documentation dealing with disciplinary matters will be maintained in one location.
Dealing with Bullying
Our goal at school is to create a safe and caaring environment for all children. This means that staff and students will work diligently to promote a climate where bullying is not acceptable.
Below are ideas to help students deal effectively with bullying:
Stay calm; don't get mad; use humour;
Steer clear and avoid the bully;
Don't fight back. You may get hurt or you may escalate the situation.
Avoid vulnerable situations. Walk in groups;
Stay in sight of adults;
Think of things to say ahead of time. You may want to role play situations that may arise.
Project confidence;
Don't be afraid to tell people you trust. Adults can help.
Say, "No!" and ask the bully to leave you alone.
Students who observe bullying are encouraged to take action. While they should not stop the actual confrontation, they should seek help from an adult.
Brentwood Handbook
The Brentwood Student Handbook is edited in June by all staff members and is included in the student agendas which are distributed in September.
This handbook is very comprehensive and explains everything that a student or a parent needs to know about our school. Included are specifics on student assessment, awards, discipline and school rules.
Please call the school if you would like to receive a copy of the Handbook.
Nut Policy

In our school, we have children who have life-threatening allergies to peanuts, nuts and nut products. Consequently, we would like our school to be a "no nuts, please" zone to ensure the safety of these children. Parents are asked not to send any nuts or nut products for snacks or lunches.

We realize that we may not be able to create an environment which is 100% safe for children with nut allergies, but we what we would like to do is to ensure that our school is as safe as possible.

Because we have children who are allergic to animals, we ask that no pets be brought into classes for special events or "Show and Tell".

Our staff and students need to work together to make our school a safe place for everyone. Like a family, we need to help, support and be kind to each other.
Homework Policy
Completing homework helps students develop good habits for future studies. Homework should be completed during a regular, daily quiet time without interruptions. All materials that are needed should be organized and accessible.
Typical homework tasks may include the following:
Finish work not completed in class;
Study for tests;
Review spelling;
Organize notes;
Do home reading and practice math drills.
Parents should refer to the agenda book for daily assignments. If homework appears excessive for your child, please share this concern with the teacher.
All assignments and homework should be recorded in the student agenda along with due dates. Teachers will work to ensure that students have time to record their homework and parents are asked to sign the agenda each night.
The agendas are an effective way of helping students to learn organizational skills and they also serve as useful means of communication between school and home.
Agendas
All children in Grade 1- 6 use agendas. These planners allow students to take ownership for their own learning by recording dates for homework assignments, quizzes and tests, as well as reminders of special class and school activities. Parents are encouraged to use the agendas as a tool for communication with the school.
Freedom of Information and Protection of Privacy Act (FOIP)
Elk Island Public Schools treats student information with respect and confidentiality. At the same time, we strive to make as much information as possible available to all members of the public. How we handle information is directed by the School Act, the Student Record Regulation, the Freedom of Information and Protection of Privacy Act (FOIP), other legislation, protocols, and our district polices and regulations. View our Privacy and Security Statement at
http://www.eips.ca/content.php?page=284
.