Back to all posts
Posted on
Brentwood this Week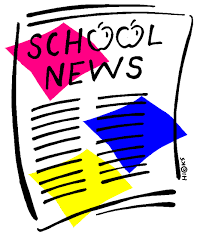 Thursday, November 23rd - BESC School Council Meeting
"Toasty Heads, Toasty Hands, and Toasty Toes"
New hats, gloves/mittens, and socks are the most requested and least donated at Alberta shelters.
OUR MISSION IS TO…… 
Provide basic essentials for those in need.
Keep individuals warm this winter.
These items also help against frostbite.
Lift spirits and build a community of awareness.
Please bring in your NEW donations to the school and they can be placed on one of our holiday trees that the GOALS Program will be looking after!
Any questions contact heather.plesniarski@eips.ca, tracy.russell@eips.ca, kristina.grover@eips.ca
Calendar
Please check our website and download the school calendar for the year.  https://www.brentwoodelementary.ca/about/calendar
The 2024-25 division calendar is now available also.
Inclement Weather
With the winter season almost here, we want to remind families to dress children appropriately for the weather when getting ready for school or the bus. The weather often changes unexpectedly throughout the day, so please select suitable outerwear and ensure your child is prepared for changing conditions.
If inclement weather conditions occur, Elk Island Public Schools (EIPS) advises families of any bus cancellations using various communications tools—automated-telephone messages, email, SMS, alerts posted on eips.ca and school websites, Twitter, Facebook, local radio stations, and notification through both the Bus Status and the Ride 360 apps. Morning bus cancellations are posted on eips.ca by 6:30 a.m.
Decisions regarding bus cancellations are guided by EIPS administrative procedures that state, "school bus service may be suspended…when there is a forecast or current temperature of -40 C, including wind chill factor, in one or more regions." Other reasons for suspending or delaying school bus services include adverse weather and poor road conditions. When school bus services are suspended, schools remain open to students. EIPS believes families have the right and responsibility to make choices for their children based on their beliefs and perceptions of safety during times of inclement weather. Information: 780-417-8151
School Fees 
Pay school fees online! School fee information for the 2023-24 school year are now posted on the PowerSchool Parent Portal.  All fees are due within 30 days of being posted, October 25th. To access your fee information, simply log in to the PowerSchool Parent Portal and go to "Student Fees." There you can view your fees and pay online using a credit card.
Don't forget to log in to the PowerSchool Parent Portal regularly throughout the year. Fees are often added to your child's account to cover the cost of certain school activities such as field trips, class projects, athletic-team fees and more. Additionally, junior high and senior high fees can change as courses are added and deleted.
If you're unable to pay your school fees, you can apply to have certain fees waived by submitting an Application for a Waiver of Fees. The application deadline is Dec. 15, 2023.
For more information about school fees, waivers and payment deadlines visit eips.ca.
Drop Off and Pick Up
Hi Families, please note that Brentwood does not offer before and after school care.  Please do not drop off your student before 8:20 am and pick up no later than 3:15pm.  If your student has forgotten something at school and it is after 3:15pm there is no guarantee that it can be retrieved from the classroom.  You would have to contact your teacher directly via email to see if they were still at the school.
Change of Clothing
Please keep a change of clothing(Pants, underwear, socks) in a ziplock bag in your students backpack.
Logos Information https://www.brentwoodelementary.ca/logos
Please visit our website for more information.
Volunteers & Visitors
We are pleased to welcome volunteers and visitors into the school. Please visit the office to sign in and put on a visitor badge/lanyard when you arrive.  MUST Complete the BWD Confidentiality Undertaking, and Declaration for Volunteers.
As in any other year, we require that all visitors notify us of their presence and purpose for joining us. This is to ensure that our school is a safe space as well as to help us track who is in the building in case of an emergency. Staff are required to ask visitors if they need help when they are in the school. 
 If you need to speak to any staff member, please email or call ahead of time to set up an appointment so we can minimize any disruption of instructional time.
Hot Lunch
Now available for ordering (Please visit website)
Phone Calls
We receive many, many phone calls, so if no one answers please leave a message and someone will return your call in a timely manner.  Also, please use:https://www.brentwoodelementary.ca/contact
Please make after school arrangements prior to school as we cannot guarantee messages will be delivered after 2:20pm(unless of an emergency). 
Attendance
One measure of keeping students safe is ensuring students have safely arrived at school. If your child is going to be late or absent for any reason, it is important that you contact the office immediately via email, phone or attendance contact (all available 24 hours/day) no later than 8:30am and report the reason for the absence/late. 
**Bus students - families please inform the bus driver also.
Thank you everyone for your cooperation and support.
Calendar: https://www.brentwoodelementary.ca/about/calendar
Bell Schedule: https://www.brentwoodelementary.ca/about/bell-schedule
Medicine at School (Forms under Quick Links)
If your child will need medication administered at the school you MUST complete the following: https://www.brentwoodelementary.ca/home/news/post/medical-information
**If you need printed, let me know and I will send it home with the student.
PowerSchool Parent Portal 
The PowerSchool Parent Portal is an interactive web-based platform where parents and guardians can access attendance, grades and fee information for all students registered in the Division, as well as provide updates to family contact information as needed. One account provides access to the information about all students in your family, and the account remains active for as long as you have students registered in EIPS—there's no need to create a new account each year. All new EIPS students are automatically connected to the applicable parent or guardian account.
For new EIPS families: 1. Go to https://powerschool.eips.ca/public.
In the 'Username' field, input the email address you provided on your child's registration form.
Select 'Forgot Password.' You'll receive an email with a link to create a new password.
Return to the main PowerSchool Parent Portal page and log in with your email address and new password.
Website www.brentwoodelementary.ca
Please familiarise yourself with the website.  It will have contacts, calendars, bell schedules, powerschool access etc.  If you find there is something not on the website, please let me know.
Counsellor's Corner
Please check out the November - December Counselling Newsletter Nov-Dec Counselling Newsletter.docx
Alberta Health Services offers free online programming for parents and caregivers of children and youth. Sessions are offered through Zoom. Upcoming topics include understanding anxiety and parenting teens in the 21st century. November Newsletter &  December Newsletter is now available.
Caregiver Education Sessions CYF AMH Resource Links (cyfcaregivereducation.ca)
Alberta Health Services hosts a variety of virtual caregiver information sessions throughout the year focused on ways to support students' mental health. The sessions are free and geared toward parents, caregivers, teachers and community members who want to learn more about challenges impacting children and adolescents. Session topics include anxiety, ADHD, depression, self-harm, technology, teens and teaching leadership skills, communication, resiliency and more. Visit Caregiver Education to see the monthly caregiver sessions.
Fall Fun Family Events
https://www.strathcona.ca/community-families/parents-children-families/family-resource-network/