Back to all posts
Posted on
Brentwood this Week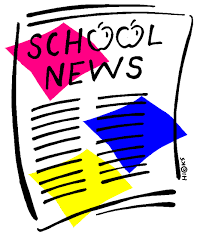 Monday, January 30th - PD Day - No School
Wednesday, February 1st - Crazy/Fun Hair Day/Early Dismissal/Kindergarten Registration Opens/Returning Student Registration Opens
Thursday, February 2nd - Snack Shack Cake Pops $1/Hot Lunch Dairy Queen Ordering Closes
Friday, February 3rd - Running Club
Hot Lunch
Tuesday, February 7th will be Dairy Queen- this will be the main food item only, (no fries) and then the option of an ICE CREAM TREAT! Deadline for ordering Dairy Queen is February 2, 2023.
Friday, February 24th we will be getting Booster Juice. Please note: this is JUST the smoothies, none of their food products. Please pack whatever else your child would require for their lunch! There are dairy free smoothie options as well so please read carefully when making your selection. Deadline for ordering from Booster Juice will be February 19, 2023. 
Returning Student Registration February 1-28th
Elk Island Public Schools' (EIPS) returning student registration process is now open. All current students must complete the online Returning Student Registration Form to confirm their enrolment in a school for the upcoming 2023-24 school year. Additionally, students who want to attend a non-designated school need to make that request through the returning student registration process—acceptance is based on available space. All current EIPS students are required to complete the form by Feb. 28, 2023.
If you're interested in registering your child in the Logos Christian program, be sure to pick the Logos school you'd like them to attend when you complete the Returning Student Registration Form. It's important for families to choose the Logos program during the initial returning student registration process, if that's your first choice, to give the Division the best sense of expected numbers for the coming year.
If registrations increase significantly, EIPS will recommend the Board keep the elementary program unchanged at both Brentwood Elementary and Westboro Elementary. If registrations stay relatively flat, EIPS will recommend the Board consolidate the elementary program at Brentwood Elementary, starting in 2023-24. If this happens, you'll have an opportunity to confirm or change the school and program you want your child to attend for the upcoming school year.
To access the Returning Student Registration Form, simply log in to the PowerSchool Parent Portal.
Kindergarten Registration open February 1st. 
Is your child turning five on or before Dec. 31, 2023? If so, it's now time to register for kindergarten. To register, simply complete the online registration form at eips.ca/kindergarten.
To help families prepare, Elk Island Public Schools has put together an online EIPS Kindergarten Tool kit to make the transition as smooth as possible. The kit includes information on registration, important dates, programming options, what to expect, eligibility, how to find your designated school, transportation and more.
If you're interested in registering your child in the Logos Christian program, be sure to pick the Logos school you'd like them to attend when you register. If changes are made to Logos program locations later this spring, you'll have another opportunity to choose the school and program you'd like your child to attend. However, it's important for families to choose the Logos program during the initial registration process, if that's your first choice, to give the Division the best sense of expected numbers for the coming year.
Skating Schedule
Is available on the website under Quick Links.  If you would like to know if there is skating that day due to weather, please contact your teacher directly via email.
Lending Library
Families/students are welcome to take a book/leave a book from our lending library which is directly outside our library in our beautiful painted bookshelf.
Attendance Reporting (Please report to the OFFICE by 8:30 am available 24 hrs/day)
ALL ATTENDANCE TO BE REPORTED TO: OFFICE OFFICE OFFICE https://www.brentwoodelementary.ca/contact Choose Attendance
If possible could you please state if your students absence is illness-related, and describe symptoms.  Example - Timmy Smith will not be in school today as he has a fever and headache. Lola will not be in school today as she has a stomach bug. If you are leaving throughout the day, please inform the OFFICE.  
We take attendance in the morning and afternoon for all students.  If you know your student will NOT be attending that day, morning or afternoon or any future days, or leaving throughout the day please let us know via voicemail message or attendance email or my email with a reason by 8:30AM. (Available 24/hrs/day) Thanks everyone for your help.
Community Resources https://www.strathcona.ca/community-families/parents-children-families/family-resource-network/
Family Fun Night
Spend some quality time with your family and connect with others in the community at our FREE Family Fun Nights. Enjoy a light meal and participate in a variety of activities that can be adapted for all age groups.
FOR: All parents, caregivers & families
COST: Free
WHEN: Friday, February 24, and March 24
5:30 p.m to 7 p.m.
WHERE: Child and Youth Community Center
3 Spruce Ave. Sherwood Park
Registration required, visit the calendar on strathcona.ca/familyresourcenetwork for more details.
CALLS (Community Adult Learning & Literacy Society)
Math homework support for parents
Tears at the kitchen table from you AND your kid?
You're pretty sure you used to be able to do this?
Our instructor will walk parents through K-6 math homework online
Wednesdays 7:30 - 8:30pm
Call/text 780-667-8441 for zoom link
2023-2024 School Calendars are now available
https://www.brentwoodelementary.ca/about/calendar
Fees 2022/23 Now Due
Fee Waiver Application Deadline
If circumstances exist where you're unable to pay school or transportation fees, you can apply to have fees waived by submitting an Application for a Waiver of Fees. The application deadline is Dec. 15, 2022. If you're new to the Division, the deadline is the latter of Dec. 15, 2022, or 45 days after registration.
To access your fee information, simply log in to the PowerSchool Parent Portal and go to "Student Fees." There you can view your fees and pay them online using Visa or MasterCard. All fees are due within 30 days of being posted.
Don't forget to also log in to the PowerSchool Parent Portal regularly throughout the year. Fees are often added to your child's account to cover the cost of various school activities such as field trips, class projects, extracurricular activities and more.
For more information about school fees, waivers and payment deadlines visit  https://www.eips.ca/schools/fees
Alternatively, contact Chantelle Grieve at 780-467-5591
Inclement Weather
With the winter season almost here, we want to remind families to dress children appropriately for the weather when getting ready for school or the bus. The weather often changes unexpectedly throughout the day, so please select suitable outerwear and ensure your child is prepared for changing conditions.
If inclement weather conditions occur, Elk Island Public Schools (EIPS) advises families of any bus cancellations using various communications tools—automated-telephone messages, alerts posted on www.eips.ca and school websites, Twitter, Facebook, local radio stations, and notification through both the Bus Status and the Ride 360 apps. Morning bus cancellations are posted on www.eips.ca by 6:30 a.m.
Decisions regarding bus cancellations are guided by EIPS administrative procedures that state, "school bus service may be suspended…when there is a forecast or current temperature of -40 C, including wind chill factor, in one or more regions." Other reasons for suspending or delaying school bus services include adverse weather and poor road conditions. When school bus services are suspended, schools remain open to students. EIPS believes families have the right and responsibility to make choices for their children based on their beliefs and perceptions of safety during times of inclement weather.
Running Club (Please do not park in staff parking/use drop off zone)
Mrs. Michalchuk and Ms. Ketchum will be leading a running club for any interested student in Grades 4, 5 and 6 on Friday mornings, starting at 7:50am. If your child wants to drop in for a running club, they should arrive at the school at 7:45am and enter through the Grade 6 doors (second set of doors, on the tarmac). We will run outside while the weather allows and move inside the school once the snow falls! Club ends at approx. 8:15am to give students a chance to change and refresh before the bell.  
If you have any questions, please reach out to Ms. Ketchum or Mrs. Michalchuk. 
Permission Click
EIPS has begun migrating school and Division forms to the online Permission Click platform. Many families will have already received one or more forms within the new system. Permission Click makes the form submission process for families simple and straightforward. Forms are also easily accessible and fillable from your mobile device. Families will generally receive forms in one of two ways—sent as a link within a SchoolMessenger email or in a direct email from Permission Click sent to the first parent or guardian on record in PowerSchool. Be sure to add notifications@permissionclick.com to your safe sender list to ensure required forms aren't mistakenly directed to your junk mail folder.
Emails Please subscribe/unsubscribe
If you have signed up to receive our emails and have not been getting them, please check your spam or junk. https://www.eips.ca/contact/subscribe 
*If you have an email change please update in PowerSchool and then it takes 24hrs to sync and then you can subscribe. 
Parents/Family & Visitors
We are so excited to welcome you back to school.  Please note families must check in at the office.  
All volunteers MUST complete the BWD Confidentiality Undertaking and Declaration for Volunteers
QR Code will be available on our website and at the front sign in desk.
If you do not have any electronic device to complete we will have an Ipad for you to use.
PowerSchool https://powerschool.eips.ca/public/
Please keep your PowerSchool updated with all the correct information, medical history and paying of fees. If you do not have an account one will be assigned to you soon.  If you have forgotten your password or locked out, please contact tracy.beaudry@eips.ca
Website www.brentwoodelementary.ca
Please familiarise yourself with the website.  It will have contacts, calendars, bell schedules, powerschool access etc.  If you find there is something not on the website, please let me know.
Medicine at School (Forms under Quick Links)
If your child will need medication administered at the school you MUST complete the following: https://www.brentwoodelementary.ca/home/news/post/medical-information
**If you need printed, let me know and I will send it home with the student.
Help us Help our School
Save On Foods (Wye Road Location)
Bring all receipts to the school for collection & Save On Foods will donate 5% of sales back to the school. (Lottery, tobacco & pharmacy purchases are excluded from the program)
Mabel's Labels 
Don't forget to support our fundraiser.  No start/end date.   www.campaigns.mabelslabels.com and choose Brentwood Elementary Sherwood Park from the list. Friends and Family sale going on.
Cobs Bread (Wye Road Location)
Anytime you shop at Cobs Bread say you are from Brentwood Elementary School. 5% of your total sale will be given back to Brentwood Elementary School at the end of the school year. Bonus promotions will also be given out throughout the year. It's easy & simple to help Brentwood Raise some dough!!
Panago
Pizza Nights with Panago Pizza and Brentwood Elementary
From February 5th to 11th your Parent Council will be partnering with our local Wye Road Panago Pizza location to offer our families a great deal and raise money for our school.
When you order from the Wye Road Panago Pizza from February 5th to 11th,
$1 from every Small, Medium, Large and Extra-Large pizza sold will be donated to our school!
Let's all come together and make February 5th to 11th a pizza week that pays back! We thank you in advance and look forward to a successful fundraising event.
From February 5th – 11th
Order online at www.panago.com Call 310-0001 to place your order over the phone. Order in person at the Wye Road Panago Pizza location: #23, 99 Wye Road, Sherwood Park