LOGOS
Logos Christian Program
The Logos Christian Program is an alternative program for students in Kindergarten to Grade 9, within a regular school setting. Students in the Logos Christian Program are taught from a Christian perspective by Christian teachers.   
The Purpose Statement
Our children's learning environment will enhance their understanding of God's love and His Word. Teachers and administrators will receive our support through prayer, fundraising, and volunteer work. Our schools and communities will be positively impacted by the presence of the Logos program.
What does the word Logos mean?
Logos is a Greek word meaning "The Word." It comes from the verse, In the beginning was the Word, and the Word was with God, and the Word was God. He was with God in the beginning.  ~John 1:1-2
For more information on the Logos program please visit http://www.elkislandlogos.ca/
February 2021 Newsletter
LOGOS Program Video & Kindergarten Information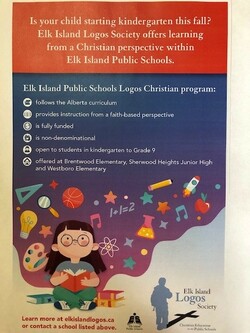 Logos Prayer Box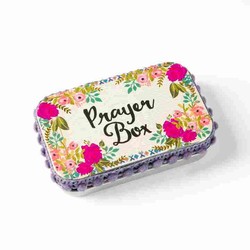 Did you know that approximately once a month, a number of Logos parents meet to pray for our school, staff, and students? 
Send prayer requests to prayer@elkislandlogos.ca
LOGOS Meetings @ 7pm
September Postponed to October 
October Tuesday the 13th 2020-2021 Board Appointments
NovemberTuesday the 10thCommittees / Policy If required
DecemberTuesday the 8thCommittees / Policy If required
JanuaryPostponed to February Postponed
FebruaryTuesday the 9th
March Tuesday the 10thOnline: Details to follow
April Tuesday the 13thCommittees / Policy If required
May Tuesday the 11th
JuneTuesday the 8thAnnual General Meeting 19-20 AGM Agenda 19-20 Financials with Budget
Chapels
Religious assemblies are held monthly for all Logos students. Programs may include Bible readings, religious songs, dramas and prayers. Different classes plan these celebrations and they often focus on different themes or religious holidays. Parents, relatives and friends are always invited to attend.
Chapel Dates (2:15pm)