LOGOS
Logos Christian Program
The Logos Christian Program is an alternative program for students in Kindergarten to Grade 9, within a regular school setting. Students in the Logos Christian Program are taught from a Christian perspective by Christian teachers.   
The Purpose Statement
Our children's learning environment will enhance their understanding of God's love and His Word. Teachers and administrators will receive our support through prayer, fundraising, and volunteer work. Our schools and communities will be positively impacted by the presence of the Logos program.
What does the word Logos mean?
Logos is a Greek word meaning "The Word." It comes from the verse, In the beginning was the Word, and the Word was with God, and the Word was God. He was with God in the beginning.  ~John 1:1-2
For more information on the Logos program please visit http://www.elkislandlogos.ca/
Logos Prayer Box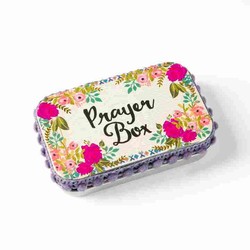 Did you know that approximately once a month, a number of Logos parents meet to pray for our school, staff, and students? We have put a "prayer box" in the school office so that if anyone (staff, students, parents, or anyone else) would like us to pray for a need in their life, we will! There are little slips of paper on the outside of the box...just fill one out, pop it into the slot on the top, and we will pray for you at our next meeting!
You can also send prayer requests to prayer@elkislandlogos.ca
LOGOS Meetings @ 7pm
Chapels
Religious assemblies are held monthly for all Logos students. Programs may include Bible readings, religious songs, dramas and prayers. Different classes plan these celebrations and they often focus on different themes or religious holidays. Parents, relatives and friends are always invited to attend.
Chapel Dates (2:15pm)