LOGOS
LOGOS Apple Fundraiser
Thanks for helping the Elk Island Logos Society be a resource to the schools and teachers by participating with us in this fundraiser. If you would rather pay by cheque or Interac E-Transfer, please indicate so on the form.
Orders must be in by Friday, September 11th at NOON to be counted.
Davidson Orchards then picks the apples fresh to order and ships them to us…
"Curbside Pickup" will be at one location this year, very close to Westboro School, on Tuesday, September 22nd. Specific details will be given to all who order.
If you would like to purchase apples, but alternate delivery arrangements would need to be made, please let us know by emailing the address below. We may be able to help you out.
If you have any questions, please email fundraising@elkislandlogos.ca
Logos Christian Program
The Logos Christian Program is an alternative program for students in Kindergarten to Grade 9, within a regular school setting. Students in the Logos Christian Program are taught from a Christian perspective by Christian teachers.   
The Purpose Statement
Our children's learning environment will enhance their understanding of God's love and His Word. Teachers and administrators will receive our support through prayer, fundraising, and volunteer work. Our schools and communities will be positively impacted by the presence of the Logos program.
What does the word Logos mean?
Logos is a Greek word meaning "The Word." It comes from the verse, In the beginning was the Word, and the Word was with God, and the Word was God. He was with God in the beginning.  ~John 1:1-2
For more information on the Logos program please visit http://www.elkislandlogos.ca/
Logos Prayer Box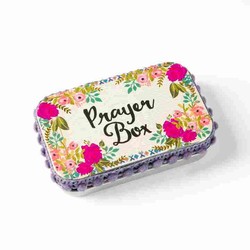 Did you know that approximately once a month, a number of Logos parents meet to pray for our school, staff, and students? We have put a "prayer box" in the school office so that if anyone (staff, students, parents, or anyone else) would like us to pray for a need in their life, we will! There are little slips of paper on the outside of the box...just fill one out, pop it into the slot on the top, and we will pray for you at our next meeting!
You can also send prayer requests to prayer@elkislandlogos.ca
LOGOS Meetings @ 7pm
Tuesday, February 11th, 2020 TBD
Tuesday, March 10, 2020 Sherwood Heights
Tuesday, April 14th, 2020 TBD
Tuesday, May 12, 2020 Brentwood Elementary
Tuesday, June 9, 2020 AGM Westboro Elementary
Chapels
Religious assemblies are held monthly for all Logos students. Programs may include Bible readings, religious songs, dramas and prayers. Different classes plan these celebrations and they often focus on different themes or religious holidays. Parents, relatives and friends are always invited to attend.
Chapel Dates (2:15pm)
February 19
March 19 
April 16 w/WBO @BWD - time TBD
May 21
June 27