25th Annual Brentwood Family Dance (It's a Disco Party!!)
Thursday, March 7, 2019 6:00pm - 8:30pm
Tickets $5.00 per person or $20 per Family of 4 or More
(Tickets include entry, drink, chips & door prize draw entry)
**Tickets are available on line ONLY through Munch-a-lunch from Wednesday, February 13 to Wednesday, February 27** https://munchalunch.com/
*Students will not be allowed to go to their lockers during the dance.
*All students must be accompanied by an adult.
*Sign in and pick up concession tickets at the door.
*Volunteers for the concession and clean-up are required. Please sign up when purchasing tickets on munch-a-lunch. 
*Donations for door prizes gratefully accepted at the school office
*Questions?? Contact besc.info@gmail.com
Returning Student Registration for 2019-20
Elk Island Public Schools (EIPS) will once again conduct an online returning student registration process to confirm student registrations for the 2019-20 school year. Families of all returning students will need to complete this process to confirm the school their children will attend for the 2019-20 school year, and to request to attend a non-designated school, if applicable. Returning student registration will take place at the same time as all registrations for the 2019-20 school year: Feb. 1-28, 2019. 
Access to the Returning Student Registration Form is provided through the PowerSchool Parent Portal. If you don't have a PowerSchool Parent Portal account, you will need to set one up before Feb. 1, 2019. 

To create a PowerSchool Parent Portal account:
Click the button labelled, "Create Account."
Enter the parent or guardian information. Each account must have a unique email address and username—only one parent account is required regardless of the number of children you have attending EIPS schools.
Create a username and password of your choice—you'll need both the username and password to log in to your PowerSchool Parent Portal.
You must have an Access ID and Access Password for each student that is added to your account. Contact your child's school to obtain this information.
Press "Enter."
If you have any problems setting up the PowerSchool Parent Portal account, contact your child's school for further assistance.
When Can My Child Start Kindergarten?
To register for kindergarten in the 2019-20 school year, your child must be five years old on or before Dec. 31, 2019. 
*Birth Certificate or Passport required
Starting school is an exciting time, for both children and parents. Although exciting, it can also be daunting if you don't have the information you need. To help, Elk Island Public Schools (EIPS) has put together an online toolkit to make the transition as smooth as possible for Brentwood Elementary families. 
Registration 
Kindergarten Calendars
LOGOS Kindergarten will follow Schedule B calendar.
Find My Designated School 
Kindergarten Information Nights 
Programming 
Fees 
Student Transportation 
How to prepare 
Ways to be involved 
BRENTWOOD ELEMENTARY INFORMATION NIGHT 
*For registered students and their families.
Thursday, April 25 6:30 - 7:30pm
*More information to come
One can! Two can! Who can! You can!!
The months following Christmas, donations to the Strathcona food bank are greatly diminished.  Brentwood students and staff will have a food drive for the month of February to help keep those shelves stocked .  We're going to add some Brentwood fun with a Dr Seuss theme and a friendly school wide challenge to see who collects the most non perishables.  The winners will enjoy a pizza lunch and movie! 
Guide to Reporting Student Achievement 2018-19
Learn more about how we assess and report student achievement:
Read Now:
Guide to Reporting Student Achievement 2018 2019
Dress for the Weather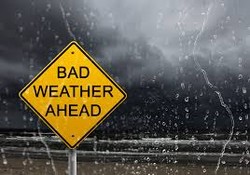 Students are expected to bring jackets and appropriate clothing to stay warm and dry during these upcoming cold winter months. 
Please ensure that your student is equipped with proper winter wear (warm footwear, jacket, mitts, hats, raincoats)
Thank you, and stay warm!
With the winter season already here, we want to remind parents to dress children appropriately for the weather when getting ready for school or the bus. The weather often changes unexpectedly throughout the day, so please select suitable outerwear and ensure your child is prepared for changing conditions.
If inclement weather conditions occur, Elk Island Public Schools (EIPS) advises parents of any bus cancellations using various communications tools—automated-telephone messages, alerts posted on www.eips.ca and school websites, Twitter, Facebook, local radio stations and on Versatrans My Stop. Any morning bus cancellations are posted on www.eips.ca by 6:30 a.m.
Decisions regarding bus cancellations are guided by EIPS administrative procedures that states, "school bus service may be suspended…when Environment Canada reports a temperature of -40 C." Other reasons for suspending or delaying school bus services include adverse weather and poor road condition.
When school bus services are suspended, schools remain open to students. EIPS believes parents have the right and responsibility to make choices for their children based on their beliefs and perceptions of safety during times of inclement weather.
Medical Information
Please print/complete submit forms to office if needed:
1 Child/Student Medication/Personal Care Management Parent/Guardian Consent
2-Child/Student Medication Management Plan
No Child Without: Free MedicAlert for students
In our ongoing effort to provide safe and caring schools for our students, Brentwood Elementary is once again participating in the Canadian MedicAlert Foundation's No Child Without program. The program is a national initiative that provides no-cost MedicAlert services to children—between the ages four and 14—who have chronic health conditions. The goal is twofold: to help children with severe allergies, medical conditions or special needs and to assist schools with medical-emergency plans for students.
Once a child is registered, their school is provided with advice on a medical-emergency plan for that student and given a list of medications, allergies and medical conditions the student has. If your child has a serious medical condition or allergy and could benefit from MedicAlert services, contact the school office at 780-467-5591 To learn more about the No Child Without program, visit www.nochildwithout.ca.
School Fees
Families are invoiced for school fees at the beginning of every school year. Fees are due within 30 days of the invoice date. The simplest, and most convenient, way to pay schools fees is by logging in to the PowerSchool Parent Portal and clicking on "Student Fees." If circumstances exist where you are unable to pay your students fees, you can apply to have fees waived by submitting an Application for a Waiver of Fees.
For more information:
EIPS fees and waivers
Brentwood Elementary fees
Student Transportation fees
Division News